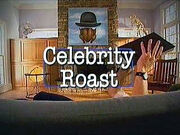 A feast demands roast beast, but is the roast an endangered species? AB looks deep into the oven, comes to terms with dry aging, and proves that any kitchen can be made roast ready ... even the down and dirty kitchen of his evil twin brother.
Ingredients
Edit
Ad blocker interference detected!
Wikia is a free-to-use site that makes money from advertising. We have a modified experience for viewers using ad blockers

Wikia is not accessible if you've made further modifications. Remove the custom ad blocker rule(s) and the page will load as expected.